WORKING WITH ELECTRONIC LIFE
It's awesome to meet you!
If you're thinking about integrating technology into your home or business, you will have a lot of decisions to make! How do you know if you've selected the right contractor? Will they understand your needs and design the right system for you? Are the products reliable and easy to use? Is your budget taken into account? What about support? Will someone be there to help in the future with any problems or future changes?
These are just a few of the questions you will ask yourself throughout the process. At Electronic Life, we think technology should be simple, effective and affordable, so we've built our entire sales process around accomplishing those targets while providing what we call the "Ultimate Customer Experience". This simple guide will educate you about how we operate, and what to expect if you decide to work with us on your next project.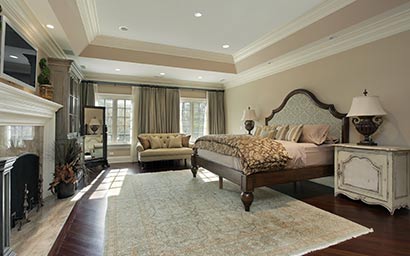 OVERVIEW OF OUR SALES PROCESS
We engage customers in two ways; either via a fixed price ("Projects") or on a time and materials basis ("Express").
Express jobs typically start as an overall budget and scope, and will be billed as actual time and materials are used. Express jobs are not quoted ahead of time, and no design work, line-item detail or other prior planning has been done. Express jobs can commonly go over or under budget price, while Projects are always fixed to the original contract amount. Express jobs are not ideal for large scale projects, but work well for smaller jobs, jobs involving customer supplied equipment, and for people that don't want to start with a Design Contract.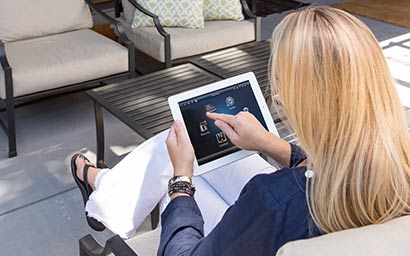 Projects - Stage 1 - Start with a Design Contract. While much of our industry spends its sales resources chasing leads and pumping out generic proposals in an attempt to secure some percentage of the business, we suggest a more systematic approach. Our sales people do spend time tracking down leads but instead of giving out free proposals, we prefer to work to secure a Design Contract (similar to an Architectural contract process) before we do any detailed design work or even think about starting a Project. While this process does result in the loss of business with people who want our designs for free, it allows us more personalized time with those people who are TRULY our clients. Our clients are typically people who find value in a comprehensive design, professional treatment and world-class systems.
Using Electronic Life to design your system doesn't lock you in to using us for the actual install. You've hired us to design the system you want, and that design is now yours and you are free to shop around and hire whoever you want for the actual install. (Although we hope that by now you like us enough to hire us!) Maybe you want to keep us around just to advise and "double check" the work someone else has done. Maybe you want to sit on the design and think about it for a while. Either way, we are here on your side to help.
Want us to design your system and serve as your advisor? Great! We have three options you can choose from. Each option includes our advisor services to help guide you through the process, whether you use us or not.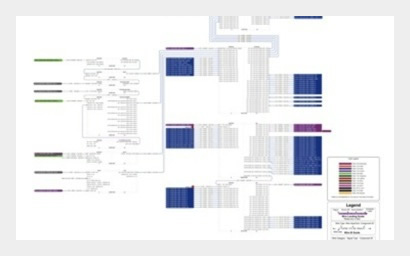 HERE ARE THE OPTIONS WE PROVIDE:
BRONZE System design that includes a basic system overview and general scope just for very rough budget purposes. This does not include any model numbers, line item detail, specs, or drawings. Only conceptual. (FREE)
SILVER System design that includes a basic room by room system overview, model numbers, parts list, line item pricing and product photos (2% of system total)
GOLD A comprehensive system design that includes system schematics, wiring schedule, blueprint mark-ups, plus all items listed above (6% of system total)
You will be billed for the calculated amount at the time of design delivery. Changes and design updates are free for 90 days after initial design delivery.
Projects - Stage 2 - After the Sale. If you've decided to work with us on the install of your newly designed system, that's great news! You'll receive the total amount spent on the Design Contract back as a credit towards your bill. The advantages of a Design Contract are widespread. You will receive a properly planned system, well thought out scope of work, realistic budget and project timeframe. You will have a dedicated single point of contact on staff at your beckon call to answer any questions you may have throughout the process. Our engineers will make sure the job is designed correctly and project managers will make sure things are done right, and on time.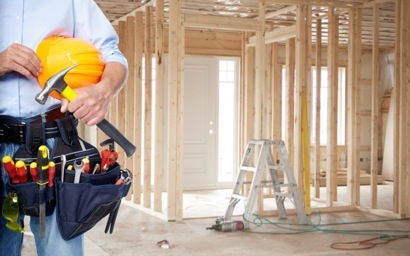 THE ADVISOR
When starting any new project, the two most important items are price and scope of the project. Most people have some sort of mental design of how they wants things to look and work, plus a budget or idea of what things will cost already established. If you don't, you will need to trust in your selected A/V designer (hopefully us) to make sure they are proposing things exactly how you want, at or under budget. Below we've compiled a few tips and tricks to get the most out of your future system and also how to pick the right contractor.
One of the largest time killers and pitfalls we see, and we've seen this a ton from clients, is nitpicking the cost of every single item within the project design. Looking at every single item and comparing each one to the internet price, brother in law price, and every other place they can grab a number. Not only does this take a lot of time, it distracts the client from the real issue at hand; is the system as a whole designed the way I want, and will it work the way I want? Because at the end of the day, regardless of the price, if it doesn't look and work the way you want and expect, the price is irrelevant and you won't be happy.
When working with an A/V designer on your project, make them aware of your budget or cost constraints before they start working on your design. This will save them a lot of time so they aren't designing a system you can't afford or don't want to pay for. Once the designer delivers something that sounds perfect to you, then you can look at pricing to make sure it's worth it to you. We always advise customers to look at the total price, NOT the price of every single item. A lot of companies play tricks with pricing-especially with the "big and shiny" objects that grab attention like TV's and speakers. These are commonly marked down to a super "cheap" price to make you think the deal is awesome and the company is doing you a favor, while behind the scenes all your parts and labor have been doubled to compensate. There's no such thing as a reputable company giving things away for free. They are either out of business by then or have made a major design mistake, which will be made up for somewhere along the way with a pricey change order. If you are getting multiple bids, make sure they are all going off of the exact same design and scope of work. Make sure they write their own scope of work, and prove that the function of their system will be how you want it. Again, don't get stuck in the detailed comparison of model numbers and line item pricing at this point.
After all your bids are in, look at the scope of work each vendor has supplied. Do they make sense to you? Is it presented well? Did they follow the design you had, or suggest something completely different? Are the warranty and support options after the delivery detailed and easy to understand?
There are a lot of things to deal with during this process to make sure that you get a high value for your dollar and are happy, and you need a company on your side that is in it for the long run, not just a quick buck. Whether you pick our team or another is up to you, we will do our best to guide you either way.
Kansas City: 913-227-4122
Topeka: 785-232-5966