OUR STORY
Our company was founded in 2002 as Kansas Audio Video, then merged in 2014 with Home Audio Connections and rebranded Electronic Life. EL sells, designs and installs audio, video and security equipment and systems for residential and commercial clients throughout all of Kansas, Missouri and surrounding areas. From home theater installations in Wichita to commercial access control in Kansas City, EL's mission is to offer the type of personal service and level of craftsmanship that comes with being a CEDIA-certified provider. And with over 14 years of successful installations under our belt, we are confident our pride in customer service is evident in each job we complete.
EL understands that integrating technology into a home or business can create unnecessary stress. Our step-by-step consulting process ensures your comfort throughout any project. Let our team of friendly, knowledgeable experts take the hassle out of electronic systems integration. Experience the Electronic Life difference today!
OUR MISSION
"To provide our clients with the best possible service, products and professionalism while integrating technology into their lives."
- MEET THE TEAM -
Our people make the difference.
We love what we do and are committed to high quality workmanship with professional, attentive staff. Our goal is to make every customer experience and interaction the best it can be. We thrive on change and our people continually receive training and education so we can help you navigate the latest technology and provide the right solutions for your needs.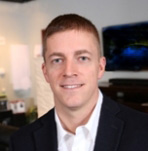 JOSH GORRELL
Founder, President
This email address is being protected from spambots. You need JavaScript enabled to view it.
Tel: (785) 232-5966 x101
Meet Josh. He started KAV back in 2002 after working in the car audio business for 9 years. Primary duties include business development, sales, and customer satisfaction.
Favorite quote: "If I had asked people what they wanted, they would have said faster horses." - Henry Ford.
AARON KOKER
Topeka Area Manager, Estimator
This email address is being protected from spambots. You need JavaScript enabled to view it.
Tel: (785) 232-5966
Meet Aaron. He knows what it's like to start, own and run a business, so we talked him in to managing the sales and technical operations of ours. With more than 20 years of A/V experience under his belt, he's the man that sees to it that your expectations are met all the way from start to finish.
Favorite quote: "That's why it's called work." - from the book Success is a Choice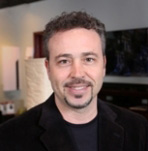 MICHAEL COLLEY
Kansas City Area Manager, Estimator
This email address is being protected from spambots. You need JavaScript enabled to view it.
Tel: (785) 608-6228
Michael Colley is what you would call a 'legacy' in the business. Growing up with his dads A/V business, he was installing systems long before he could even drive (legally). This explains his tremendous capability to evaluate and design residential and commercial systems for hundreds of our customers. He leads up our Kansas City office and can handle projects of all sizes and shapes.
Favorite quote: "Success doesn't make you and failure doesn't break you." -Zig Ziglar
DAVID MILLS
JOSH PAUL (JP)
Project Designer
Josh Paul (JP) is the inside "cog" to our wheel of operations. His daily duties include managing the showroom, purchasing, inventory staging, and design review. He's a man of many talents, some of which we get to enjoy (dont ask about the others). If you are working with us on a project, chances are that you'll deal with JP at least once.
Favorite quote: "Happiness is not a destination. It is a method of life." - Burton Hills
JESSE ROTH
Lead Technician & Programmer
Our longest standing technician, Jesse has been with us since 2003. This guy knows his stuff, so much so that 'tech-speak' is a second language to him. When he's not in deep with a computer programming awesome automation and control systems for us, he's usually doing the exact same thing at his own house. (Thats dedication!)
Favorite quote: "Sports do not build character. They reveal it." - Heywood Broun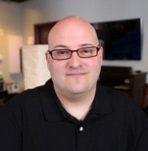 RYAN KINNEY
Lead Security Technician
Ryan is a jack of all trades when it comes to A/V systems and especially security systems. He loves keeping out the bad guys, and making systems work smarter, not harder. If you have a need for a super-high-tech bag of goodies, you might just get to meet him.
Favorite quote: "Behind every great man is a woman rolling her eyes."
WILL HANSON
Lead A/V Technician
Will Hanson is the kind of guy that people like so much they don't want him to leave. With a great sense of humor and tremendous techincal ability, he's always easy to count on to make things work, sound and look good.
Favorite quote: "Life is a crazy ride, and nothing is guaranteed." - Eminem